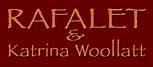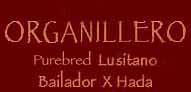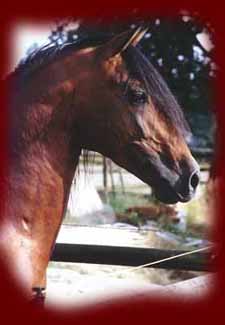 Organillero (better known as Oporto) is a pure Lusitano, registered as an Andalusian with the International Andalusian and Lusitano Horse Association. His bloodlines are primarily Veiga/Veiga-Andrade. He is a vibrant red bay, very baroque, short-backed and short-coupled, with deep girth and well-sprung ribs. He has huge natural talent for collected work and High School, and any equine discipline requiring extreme agility and intelligence. He is bold and intense, and displays at play all the academic airs above the ground as well as the maneuvers of the equestrian bullfight, with an astonishing athleticism inherited from his sire and his maternal grandsire, who both faced the bulls in Mexico.
Oporto is quick and catlike. He is kind, playful and generous and is, in fact, a workaholic. Impressively flamboyant in the more advanced movements, he enthusiastically embraces unfamiliar requests and usually generously volunteers more effort than he is asked for. He's an equine Einstein, and has breathed life into my childhood fantasies.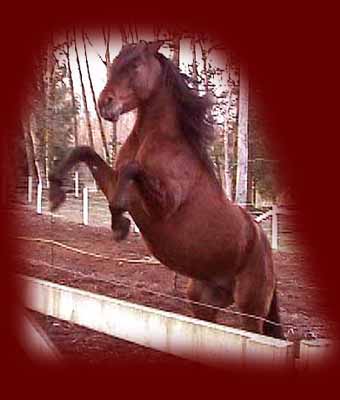 Oporto loves to rear on cue and is now working successfully on transforming it into a levade. I will post pics when I have them.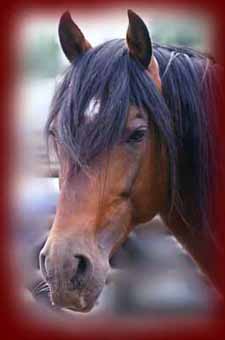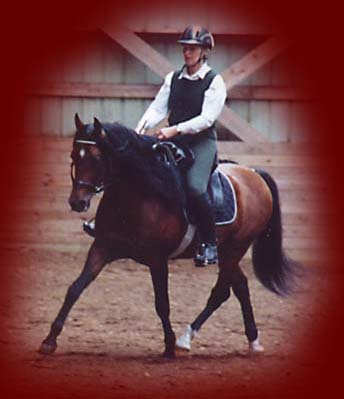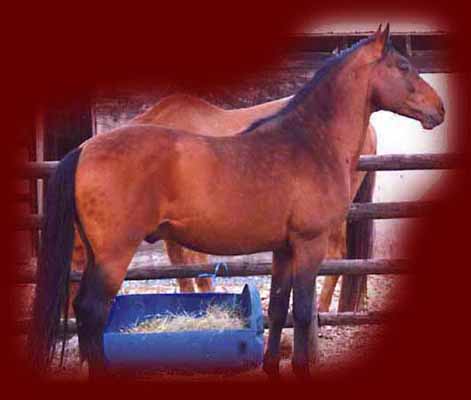 Click on the "Cantering Oporto" image to see more pics
Click here to see pics of Oporto in liberty training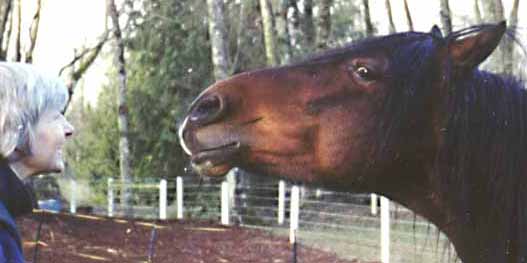 Email: rafalet2ride@yahoo.ca
| Home | Riding Theory | Referral Horses for Sale | Lusitano history |
|Lusitano characteristics | Holistic Animal Health | Equine Portraits & Graphics |
Last updated December 3, 2005
This site will be upgraded from time to time - please check back
© 2000-2006 K. Woollatt. All rights reserved. Contents of this site are not public domain!