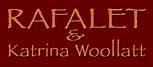 SOLD
Lochinvar CD
1997 Pure Spanish Rare Black Andalusian Gelding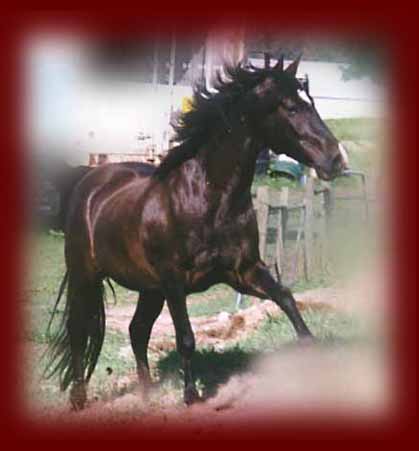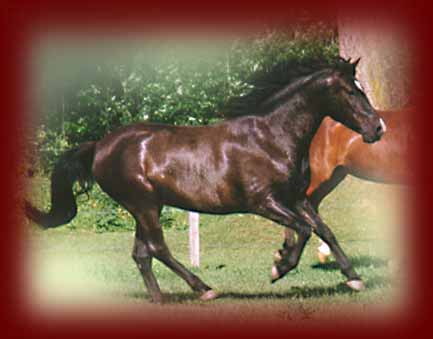 Owned and bred by Carpe Diem Farm of Troy, Oregon, Lochinvar CD is by Carpe Diem's
Pure Spanish black exhibition stallion Almirante XXVIII and out of Pure Spanish black
mare Calecera, both imported from Costa Rica.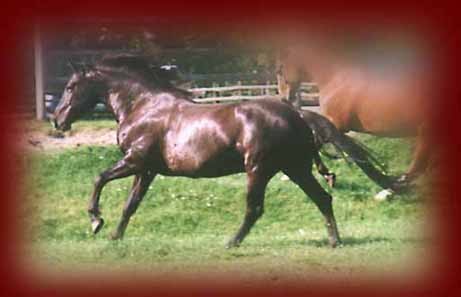 Lochinvar began his under-saddle training in the late fall of 2001 and is now in basic dressage
training. Kind, friendly, curious and cooperative, he is a versatile dream horse who will be your
best friend while also excelling in your specialized riding style, whether exhibition, dressage,
western, doma vaquera, or as an all-rounder, a trail riding horse, or ...?
Handsome, calm, sensible and smart, Lochinvar loves to be included in whatever is going on,
and captures the hearts of all who meet him.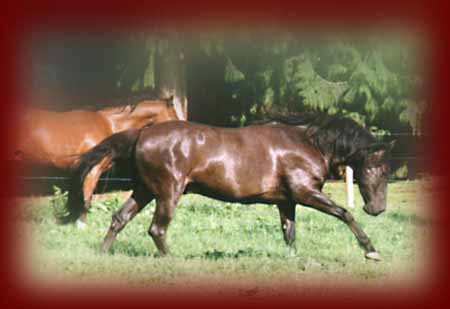 Currently in training in Langley, BC near Vancouver, just minutes from the Canada/US border.
Email for further information